Param Upyog is a brand that manufactures Stainless Steel Kitchenware products. It is known as India's First Health Oriented Utensil Brand
Types of Products manufactured by Param Upyog kitchenware
Stainless Steel Pressure Cooker
Stainless Steel Deep Kadhai
Stainless Steel Flat Bottom Kadhai
Stainless Steel Jalebi Kadhai
Stainless Steel Frying Pan
Stainless Steel Sauce Pan
Stainless Steel Biryani / Sauce Pot
Stainless Steel Tope
Milk Kadhai
Tikki Tawa
Double Wall Party Tub
Check out the Complete Product catalogue by Param upyog
For any Enquiry Relating to Brand or Product Contact Below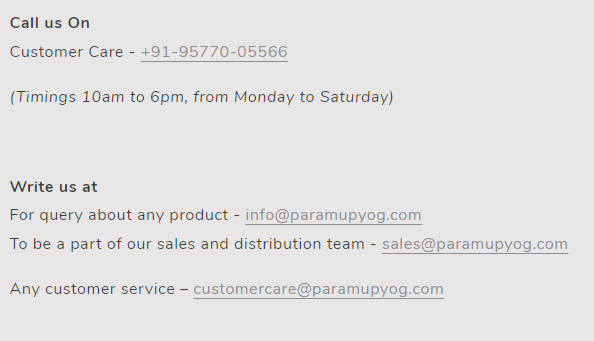 Check out the Latest Products by Param Upyog here
Check out the Vinod Stainless Steel Brand Page here
Is triply stainless steel cookware safe?
A Tawa for making roti and paratha's a kadhai and even a frying pan. The stainless steel used in the making of these utensils is healthy, hygienic, and facilitates low oil cooking
What is triply steel?
Triply cookware, often known as three-ply cookware, is made up of different layers of metals that are bonded together. Mostly, the metals bonded together are stainless steel with either copper or aluminium. An anodizing process is applied on the surface to create a third layer making it the triply cookware
Is triply stainless steel non-stick?
It is non stick and easy to clean. The heat distribution is excellent and makes it possible to cook on a lower flame setting. It is pretty heavy due to the tri ply stainless steel and aluminium construction.
Is triply better than stainless steel?
Is Triply better than Stainless Steel? Most certainly! Stainless steel does not conduct heat well and being thinner than triply, can create hot spots while cooking which causes food to cook unevenly. Triply Stainless Steel has a layer of aluminum sandwiched between two layers of stainless steel.
What is the best grade of stainless steel cookware?
When it comes to cookware, stainless steel is the most popular because it works with all ingredients and cooking methods. The best food service stainless steel has a grade of 18/8 or 18/10, which indicates the ideal chromium to nickel ratio for superior corrosion resistance
Is triply cookware dishwasher safe?
Dishwasher is the best to clean – One thing you will have to take care of is to consider hand washing for triply cookware