Superware Horeca Range of Products | Tag Line :- Quality the World Trusts
Range of Products offered by Superware in Hotelware Segments
Superware Dinnerware Series
Superware Mattee Finish Series
Superware Co-Ordinates
Superware Bowls
Superware Platters
Superware Spoons & Ladles
Superware Plates
Superware Section Plates
Superware Mugs & Tumblers
Superware Trays
SuperWare Horeca Segment Catalog PDF
Buy this Brand Product Directly from your City ( Search the sellers of your city from below) || इस ब्रांड के उत्पाद को सीधे अपने शहर से खरीदें (नीचे से अपने शहर के विक्रेता खोजें)
Do You Sell this Brand Products ? || क्या आप इस ब्रांड के उत्पाद बेचते हैं ?
Register your self here (Fill the Form below) || यहां अपना पंजीकरण कराएं (नीचे दिया गया फॉर्म भरें)
All Registered Dealers Details will be shown on every Brand Page so that Customer can Contact You Directly || सभी पंजीकृत डीलरों का विवरण प्रत्येक ब्रांड पेज पर दिखाया जाएगा ताकि ग्राहक आपसे सीधे संपर्क कर सकें
Contact Details of Superware Horeca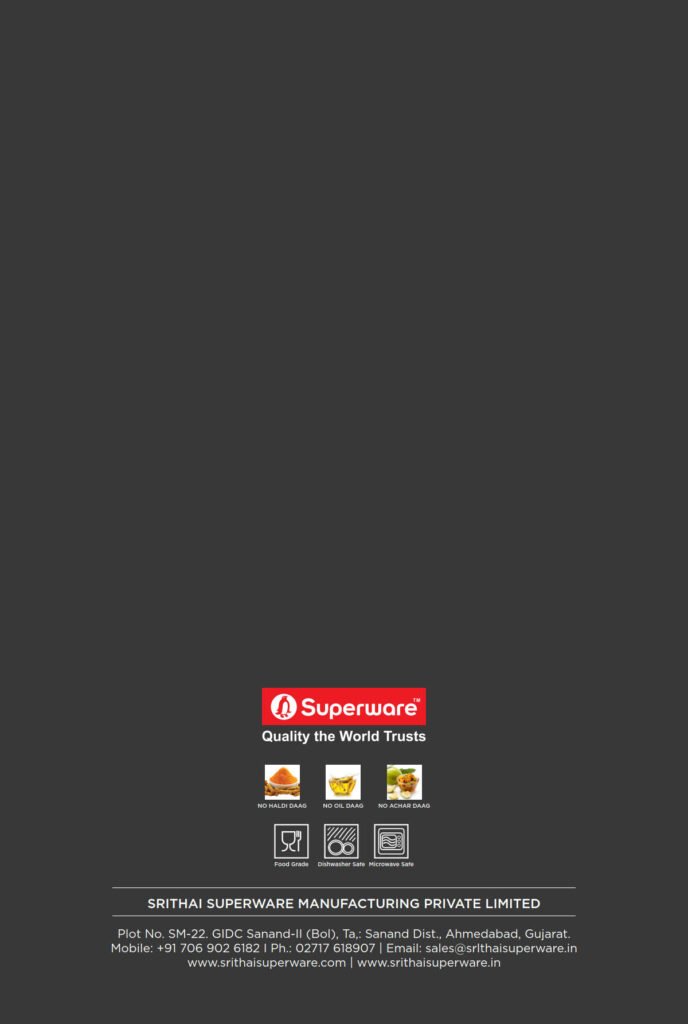 Srithai Superware manufacturing private limited
Plot No. SM-22, gidc Sanand-ii (BoI), Ta.:Sanand Dist, Ahmedabad Gujrat
Mobile :- +91 7069026182
Email:-sales@srithaisuperware.in
Check Out the Milton Brand Store
Amazing Facts
Is Melamine a Plastic ?
In General terms Melamine is Referred as crockery but it is a type of plastic found in many reusable plates, utensils, and cups. The FDA has ruled that melamine is safe to use, but that you shouldn't use it in a microwave