PNB Kitchenmate by Shree Shakti Enterprises Pvt. Ltd.| Tag Line :- Aaj Khaane Mein Kya hai..
Range of Products offered by PNB Kitchenmate
PNB Cookware
PNB Pressure Cooker
PNB Pressure Cooker Spare Parts
PNB Thermo Craft
PNB Vacuum & Fridge Bottle
PNB Dinner Sets
PNB Kitchen Sets
PNB Jugs
PNB Bowls
PNB Plates
PNB Thaali
PNB Khomcha
PNB Parat
PNB Glass
PNB Cutlery & Serving tools
PNB Glass Cooktop
PNB Stainless Steel Gas Stove
PNB Kitchenmate Catalog Pdf
Buy this Brand Product Directly from your City ( Search the sellers of your city from below) || इस ब्रांड के उत्पाद को सीधे अपने शहर से खरीदें (नीचे से अपने शहर के विक्रेता खोजें)
Do You Sell this Brand Products ? || क्या आप इस ब्रांड के उत्पाद बेचते हैं ?
Register your self here (Fill the Form below) || यहां अपना पंजीकरण कराएं (नीचे दिया गया फॉर्म भरें)
All Registered Dealers Details will be shown on every Brand Page so that Customer can Contact You Directly || सभी पंजीकृत डीलरों का विवरण प्रत्येक ब्रांड पेज पर दिखाया जाएगा ताकि ग्राहक आपसे सीधे संपर्क कर सकें
Contact Details of PNB Kitchen mate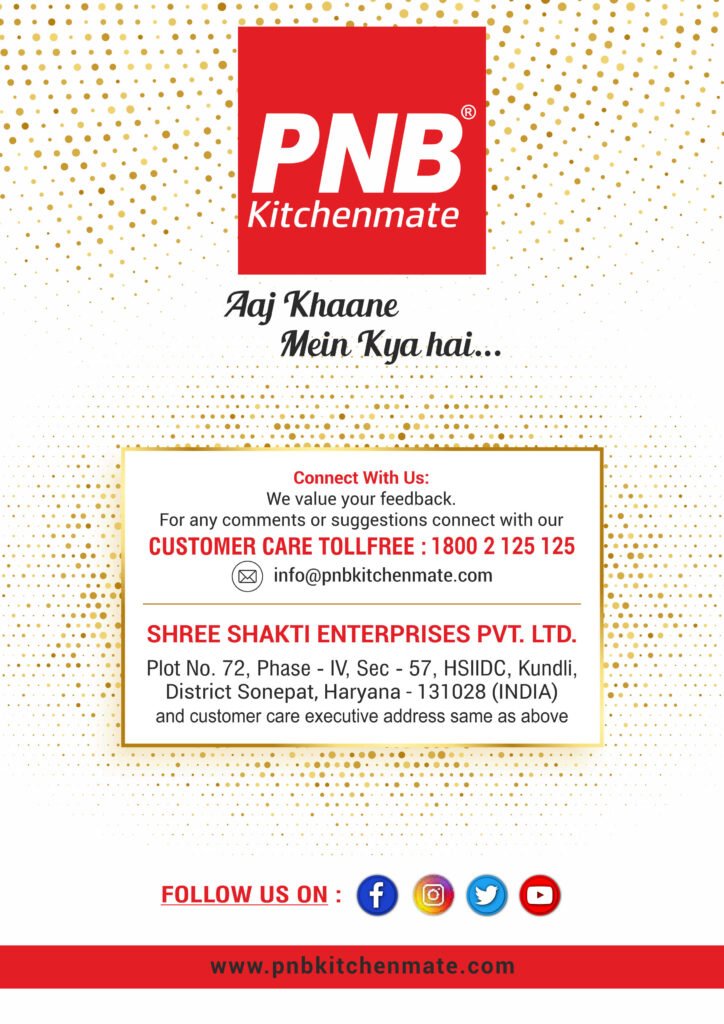 Shree Shakti Enterprises Pvt. Ltd.
Plot No. 72, Phase -IV, Sec – 57, HSIIDC, Kundli,
District Sonepat, Haryana – 131028 (India)
Check Out the Milton Brand Store