Company Profile
Anjuna Vinayak is renowned name in the industry for providing the market with variety of innovative products. Honey stainless steel manufactures Company engaged in the production and trade of Stainless Steel Utensils.
Honey Stainless Steel believe in transparency in supplying its commodities directly to the trusted merchant exporters and out main aim is to attain excellence in the export market and directly export our range to the international departmental stores.
Honey Steel is creating remarkable success in brand value for our products in the global market
Products offered by Honey Steel
Snack Warmers
Glass tray
Partition Plates
Bar tray
Service Container
Fuel Container
Square katori
Product Brand by Anjuna Vinayak
Check out the Latest catalogue and Product Details of Honey
For Any Enquiry or Product Details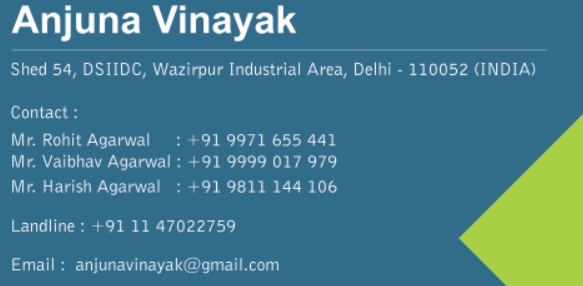 Is 304 stainless steel safe?
In addition to resisting various acids found in meats, milk, fruits and veggies, there are also no chemicals within type 304 stainless steel that can migrate to your food, making it a safe, strong and durable choice for appliances, dishware, utensils, food storage and more.
Is 304 or 316 stainless steel better?
For instance, 316 stainless steel is more resistant than 304 to salt and other corrosives. So, if you are manufacturing a product that will often face exposure to chemicals or a marine environment, 316 is the better choice
Why is it called 304 stainless steel?
Learn about the uses and properties of these two metals

Stainless steel takes its name from its ability to resist rusting thanks to the interaction between its alloying components and the environment to which they're exposed.
What is 304L stainless steel?
Alloy 304L a T-300 series stainless steel austenitic, which has a minimum of 18% chromium and 8% nickel. Type 304L has a carbon maximum is 0.030. It is the standard "18/8 stainless" that is commonly found in pans and cooking tools. Alloys 304L is the most versatile and widely used alloy in the stainless steel family.