Dine Master is the Horeka melamine Crockery manufacturer Making Products of Catering to Every Hotel Needs relating to Tableware and Serving
Types of Horeka Products Dine Master offers :-
Full Plate
Quarter Plate
Handi
Kadhai
Soup Mugs
Chinese Bowl
Soup Bowl
Bread Baskets
Pav Bhaji Plate
Dosa Plate
Chatni Katori
Soup Spoon
Serving Spoon
Maggi Mug
Milk Mug
Coffee mug
Fry Pan
Platter
Chat Plate
Pizza Bat
Fish Platter
Etc
Check out the Complete Product Details in the below catalogue
For any Inquiry or Product Details Check Below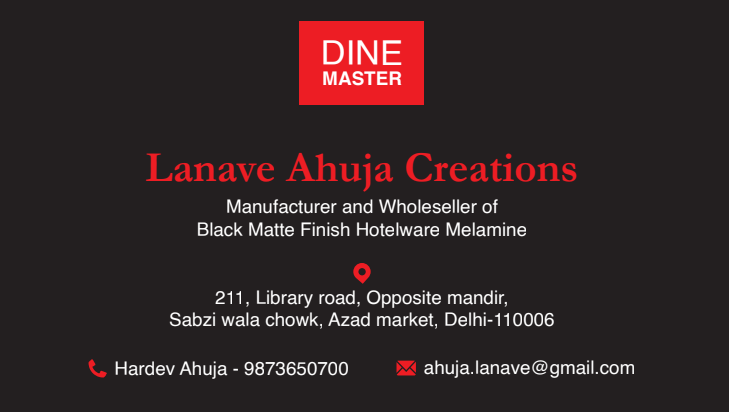 Buy the Best Melamine Crockery Products Online
Check out the Big Brand in Horeka Melamine
What is Horeka ?
HORECA is an acronym that refers to a foodservice industry sector that sells food and/or beverages. The word HORECA itself combines the first two letters of the words: HOtel, REstaurant, CAfé, or HOtel, REstaurants, CAtering
What is Melamine ?
Melamine is a nitrogen-based compound used by many manufacturers to create a number of products, especially plastic dishware. It's also used in: utensils. countertops. plastic products
Is melamine safe to eat off of?
Melamine is considered safe for serving and eating food, but food shouldn't be microwaved in dishes that contain this chemical. You should only microwave food in containers that are labeled as microwave-safe